Back to all posts
Posted on
2023 Volleyball Allstars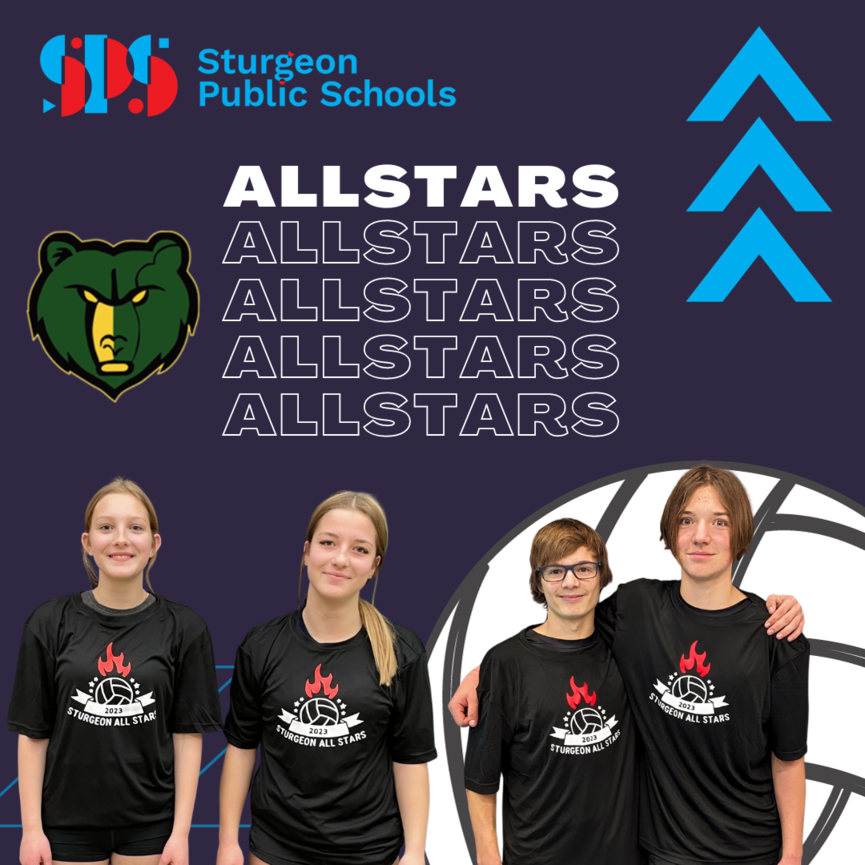 We are proud to announce our Junior High Volleyball Allstars for the 2023 season! These athletes were selected by their coaches for their commitment to excellence both on and off the court. Congratulations to each of these student athletes on their achievement. Go Grizzlies!
Gage St. Louis 
"Gage was new to the volleyball team this year, and he took to the sport quickly! He was a great role model for the younger team members, and an all-around all-star on the Gibbons Grizzlies!"
Jacen Rybie
"Jacen was the captain of the Gibbons Grizzlies. Jacen is an all-star because he showed great leadership on his team, and was always striving to do his best both on the court and in practice."
Daeyln Smerychynski 
"Daeyln was an effective player this season and always took it upon herself to display enthusiasm on the court. Her infectious enthusiasm not only elevated the team's spirit, but also inspired them to push their limits."
Aya Neithercut
"Aya was a consistent leader throughout the season, and would always go the extra mile to save plays and secure valuable points for our team. She has a keen understanding of the game and consistently made precise passes and powerful shots!"